At the Sleeping Beauty Workshop and the story of wholeness on December 1, 2016 , a number of participants from the Workshop investigated their own current questions/situations using Synnervate's Spiral Dynamics Integral tools. Scroll down to read the case. Our thanks to the case writer for the insertion of the question, and for sharing this report!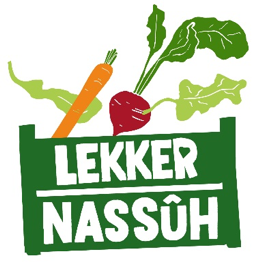 Lekkernassuh aims to build a community around a fair, local Hague food system. It's part of a volunteer organization. On Wednesdays from 16.00 to 19.00 hours, a Produce Market is organized with organic food farmed nearby. This market is visited by around 170 members each week. There are visitors who pick up a box of vegetables at a price of 12 euros, while others volunteer three hours of their time each month and pay a reduced price of 10 euros for their box.
*Up to now, Bas has been the person in charge in charge. This market takes place in an old gymnasium, along with other activities; the Volkskeuken which offers a hot meal at a low price, but also provides catering for the market. The coordinator of the gym also organizes other activities for the neighborhood in the building. A third leg is Food in the heart of the city which focuses on community building and receives some subsidies from Fund 1814. These three groups fall under the umbrella of the Local Food Foundation, which is governed by a three-person board. In addition, the groups collaborate with other parties like the TimeBank where you can build your credit in time by offering your services.
Starting question
The potential value in the people involved Lekkernassuh has already been established since our start in 2014. Yet, we have not been able to activate this resource properly, even though many people are eager to contribute. Now that we have the opportunity to purchase the gymnasium in which our initiatives take place, the following question is more current than ever:
How can we organize ourselves so that we create a closed circle with our various initiatives that provide sufficient framework and clarity for the community to be inspired into active participation?
Quadrants
The use of quadrants seems to be a powerful means, which makes me feel like part of the system inside and out. The different perspectives show me clearly how I intertwine with others and with the power fields in which Lekkernassuh maneuvers. Politically as well as socially and as a non-profit entity. The biggest eye-opener in this case was that in the group of people there was a kind of fear attached to choosing a concrete form. This was based on the conviction that a choice would be definitive and restrictive. However, it was clear that assuming a form, a kind of face, was necessary in this phase to provide clarity to the people who wanted to join us. Form can be expressed in a literal legal form, but also in a clear organizational structure (bijv. Holacracy) and in the allocation of roles within the organization.
Spiral
In passing through the different value systems, it was made clear which value systems were represented strongly and which we still had to work on. We are a Green  organization with a strong Yellow vision (in the inner circle). In fact, we have a good representation in all colors (Blue may be even stronger), All that is except Orange: how can we formulate concrete goals to ground ourselves and become more measurable. In terms of concrete goals, entrepreneurship, and a roadmap to our vision, we can still achieve a lot of profit. I have learned to estimate all value systems at their worth. I can now see that we prefer to be in Yellow non-knowing instead of grounding.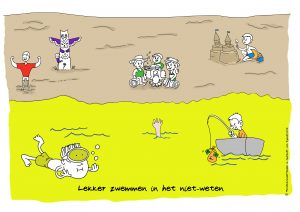 First steps
Set up discussions with farmers to involve them in the community, learn from their entrepreneurship, and thus promote the short supply chain of food in the city.
Create a roadmap with the direct involvement surrounding Lekkernassuh.
Translate theYellow vision in the language of the various value systems to include more people.
About the Workshop
The friendly yet professional atmosphere and guidance by Synnervate helped me to become more open, to share my story and, without hesitation, my completeness. How great if this could be possible in every business context! Absolutely, a highly valuable afternoon.
Bas van Zaanen